Hiking In Sedona's Winter Wonderland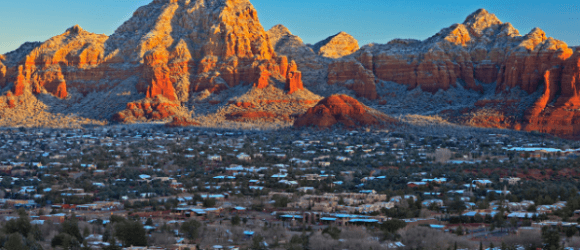 If you want to go out hiking but the temperature outside is frightful and chilly, you can still take short hiking trails like in Boynton Canyon Vista.
Boynton Canyon Vista has one of the most amazing views in Sedona and it's even more beautiful when it's snowing out.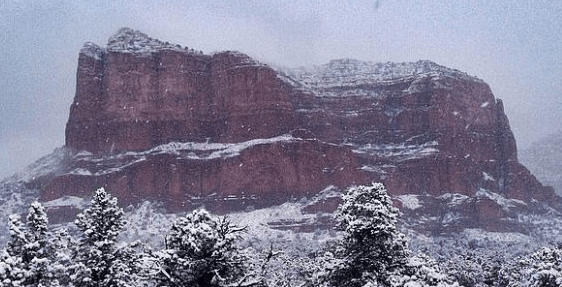 Sedona transforms into a romantic winter wonderland
While many people might try to escape the snowy weather, some Arizona couples might drawn to it. Not accustomed to typically winter environments, heading up to Sedona to experience a brief taste could be enough to satisfy any craving. The list recommends visitors to stay at the… Read more at KTAR.com
Sedona looks extra spectacular during the winter time, especially when the snow starts building up over Sedona's magnificent red rock moutaintops. It's the perfect time to take a short hiking trail and enjoy Sedona's version of a Winter Wonderland.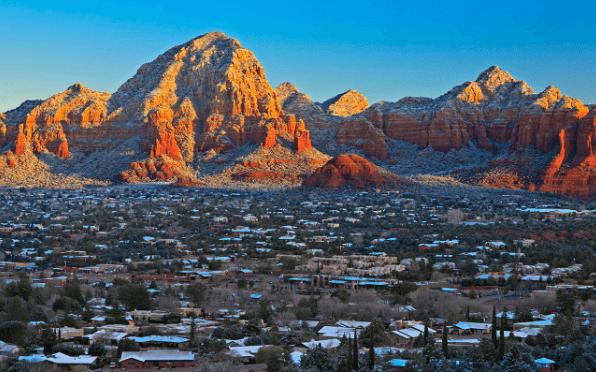 America's Most Romantic Winter Destinations
There's something about winter that gives us the itch to escape with that special someone. Yet with many traveling this time of year, the challenge can be finding a place to steal away from the crowds. Thankfully, we turned up plentiful options for… See more at TravelAndLeisure.com