Much has been written about Sedona's incredible natural beauty. Called a sacred place by Native Americans from the area as well as innumerable visitors, Sedona begs you to take its picture.
While out and about, snapping away, there are a few things to consider…
Take a Guide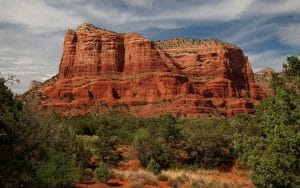 You don't know where you're going, and there are so many tours that there's no excuse for putting yourself in a position for injury or plain old getting lost. There are general tours, spiritual and vortex tours, and even photography tours that you can take advantage of. Don't be silly, find an accountabilibuddy before you head out.
Although Sedona is an amazing place to photograph, it does present a few challenges. The most significant is that many of the best views are reachable only by unpaved forest roads that require a four-wheel drive vehicle. The good news is that there are many jeep tours that you can take, you can rent a vehicle, and there are also a lot of hiking trails that can get you to some amazing photo opportunities.
Check out the Culture and Shopping, Too
There are some lovely shops with true artisans in the Tlaquepaque Arts and Craft Village. It's a beautiful setting with some really cool people who have embraced Sedona as home, choosing to be inspired by the splendor that you just spent a good chunk of change and time traveling to. Get out there after the hike (and maybe a shower and nap, I'm not pushing you out the door) to have a nosh and walk around a bit. Need more? US News and Report ranked the shopping area as the #5 spot to see in Sedona. And Sedona has a church built into a the side of a rock face. Check out this hearty recommendation from the usnews.com article:
Many travelers highly recommend spending a few hours perusing Tlaquepaque (pronounced Tel-AH-ki-PAH-ki) and checking out the local handmade jewelry, food, music and especially the art. "Shopping is not an activity I enjoy at home or on vacation. So imagine my surprise how much I enjoyed wandering around this special shopping plaza, in the true definition of a plaza, like a square in a European city," said one TripAdvisor reviewer. "Would love to return to wander more leisurely and enjoy the art as well as one of the restaurants."
Pack Appropriately
Your mama should've taught you already, but if not, I'm telling you now: pack for the weather. Make sure you check out the weather for your trip, and take a look at your tour service's website as well. They might have more information about the type of environment you'll encounter.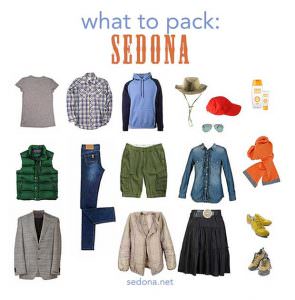 If the service doesn't have any suggestions on the site, they will have contact information for you. Reach out and touch someone so you don't show up in the middle of a rainy season without your umbrella.
For some ideas, check out these tips from smartertravel.com, or stop by sedona.net for a visual list of what you need specifically for Sedona. Their list even goes over appropriate attire throughout the year with a chart that shows average weather.
Basically, make sure that in the daytime you have sunglasses, comfortable and appropriate walking/hiking shoes or boots (depending on the location), a jacket just in case, water, and of course, your camera and whatever accoutrements your sweet camera requires. Nighttime calls for warmer clothing at least, but there's not a lot of call for nighttime photography tours. If you are interested in photographing the desert at night, you will need to consult with an expert as well as checking out the above tips.
Soak up some Air Conditioning Art
So, your love of natural beauty and photography got you spending a ton of dough, grabbing your camera, and snapping away. Surely you have time to check out one of the art galleries in the area.

Exposures International Gallery of Fine Art is one of the largest fine art galleries in the world. For the past fifteen years, Exposures International Gallery has earned a reputation as a national trendsetter. The owners and creators, Marty and Diane Herman, are passionate about presenting art with honesty, integrity and love. They have perfected the unique paradox of maintaining the feeling of a family-owned business while presenting sophistication on par with the finest art museums in the world.
And remember, it's a gallery, so if you feel your own photos aren't up to snuff, you can try to purchase a pretty painting or photo right there. Kinda like when your dad stopped at the market and tossed some perch in the cooler on the way back from your first fishing trip.
For more information,  click one of these fine links: