Sedona Private Tours
---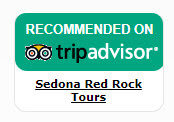 No two Sedona private tours are ever alike. Every tour is one-of-a-kind because each of us is totally unique, on our own special spiritual path. Our guides find the right vortex for you, by tuning into your energy and allowing the experience to unfold that resonates most with your personal process. That's why our guided tours are private and personalized for you and your friends or family.
Our goal was to experience the vortexes and learn about their power and healing energy. What we got was more than we could ever imagine. Don't try to do it alone. A guided tour is the only way to experience the power of the vortexes and Sedona Red Rock Tours is the ONLY company to use! We did a 2 hour tour and were happy, but really, I wish we had booked it for longer!! –Zaida G.
---
Our Sedona Tours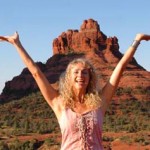 For the original, authentic Sedona
vortex experience out on the
land in the heart of the energy.
---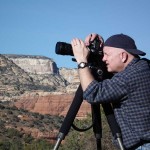 You and your camera are personally
escorted to some of the most amazing
photo opps you've ever seen.
---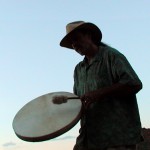 A special tour at a private medicine
wheel where you will experience sacred
ceremony, drumming and songs,
medicine teachings, smudging and aura
clearing.
---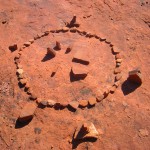 A powerful tour for maximum
transformation, this tour is a
combination of our amazing
Medicine Wheel Tour and The Original
Sedona Vortex Tour.
---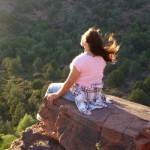 Experience the beauty and splendor of one
of Sedona's most incredible hikes and a
ceremony to cleanse, clear, energize and
activate each one of your chakras.
---
Sedona Red Rock Tours specializes in spiritual tours. But what all our tours do have in common is providing you with a unique, uplifting, inspiring and life-transforming experience. That's because our tours take place out on the red rocks in the most stunning landscapes you've ever seen, right in the powerful vortex energies.
Choose one of the following tours that's best for you–or call us at (928) 282-0993 for guidance in creating a unique tour just for you with any number of very special vortex sessions.
A Few More Details on our Tours …
Please see our Group Tours Page for rates of groups with 3 or more people
We provide step on guides to go on your car or bus or our transport.
We accept credit cards
All of our guides are insured and certified in CPR and First Aid.
 The BEST Magical Sedona Tour Ever! My sister, my 10 year son and I had had the most magical and absolutely the most amazing private tour with Akal. It was my birthday and he sang a special birthday wish to me. Akal's tour was so special, and it helped make my birthday the best I have ever had. It really was. During the tour, Akal let my son borrow a walking sick that a beaver had chewed on. My son loved it and said he hoped he would see Akal again. My son now has his own hand carved walking stick. Akal is an amazing person and full of knowledge and I will definitely be back to Sedona again and use the Sedona Red Rocks Tour with Akal. Akal–from my heart–thank you for all your wonderful insight! Till we meet again, Cindie, New Jersey
Sedona Tours Permit with the Coconino National Forest