A lot of people know that Sedona, AZ and the areas surrounding it is a hiker's dream, with trails accessible just a few blocks away from most locations. Usually, locals and visitors alike walk out of the back door of their homes or hotel rooms and be hiking Sedona's forest trails in just minutes. Sedona has some of the most beautiful and scenic trails found along the Red Rock Scenic Byway a.k.a. Highway 179, between Sedona and the Village of Oak Creek.
Sedona Mystic and Hog Trail System Provides A Unique Experience For Hikers and Bikers
The trail system gives hikers and bikers access to the Munds Mountain Wilderness, and the trail system surrounding Elephant Rock, Bell Rock, and Courthouse Butte. Endless miles of scenic trails are interconnected to give hikers multiple alternatives for hiking experiences, from trails that are easy and short to trails that are difficult and long…
Since Hog trail is a loop, take your time to look around once in a while. After hiking a few miles, look behind you for fantastic views of Submarine Rock, which just barely towers above lush greenery. You will pass a series of pools, which were naturally filled by rain water, and get a closer look at red rock buttes.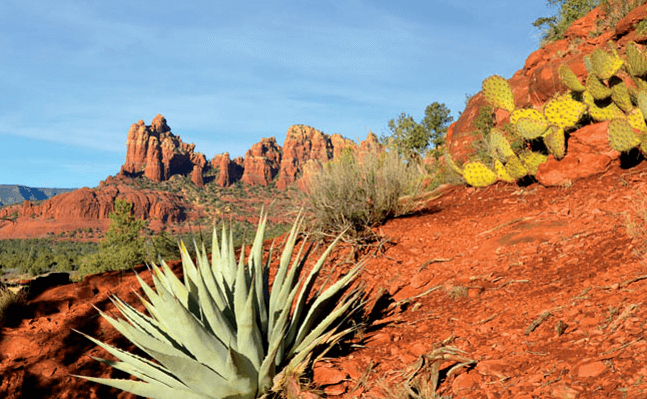 HIKE SEDONA: HOG HEAVEN
One of our recent discoveries is a series of routes known as the "hogs trails" in the Broken Arrow area of town. The trails officially opened late last spring after a volunteer coalition of hikers, bikers and equestrians performed hours of trail maintenance. We thank them for their effort because the result is one of the prettiest hikes in Red Rock Country… Read more at Sedona Monthly
Man bikes one of Sedona's most dangerous trails
With over 200 miles of biking trails Sedona is known for some dangerous mountain biking trails such as Highline, Hangover and the White Line, but Cathedral Rock is considered un-rideable… Watch here