Summer Does Not Mean an End to Tours in Sedona AZ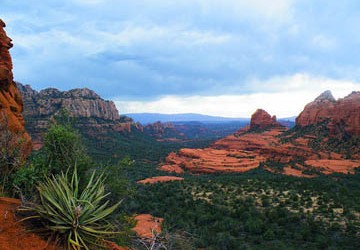 We're getting into our warmer summer season here, but that doesn't mean that tours in Sedona AZ have to come to an end.  While we are a desert landscape and can experience high mid-day temperatures, there's still ample opportunity to connect with the special energies here in the mornings and evenings. In fact, the lighting on the rocks is often at its most captivating in these early morning and evening hours.
Spiritual Sedona tours can take on a special glow with the rising and setting sun.  Imagine a Sedona vortex yoga session as the sun is setting, the air is cooling, and the rocks are glowing.  Or a photography tour at dawn, with your Sedona tour guides helping you to capture that first glimpse of a new day.  Sedona hiking tours, wonderful at any time of the year, now offer chances to reconnect with the lizards and butterflies that reappear this time of year, and soon the baby quail will join us. Because our tours in Sedona AZ are not prescheduled, we're happy to start your tour in time to catch the sunrise — or to take you out in the evening to catch the setting sun — letting you connect with the energies here at any time of year.