Hiking is your weekly habit, but knee pain gets on the way and it makes you postpone your hike. Is there a way to relieve and take care of your knee pain so that you can go hike this week? Well, absolutely! There are many techniques and methods to deal with knee pain. Going on a hike in Sedona might be just the answer.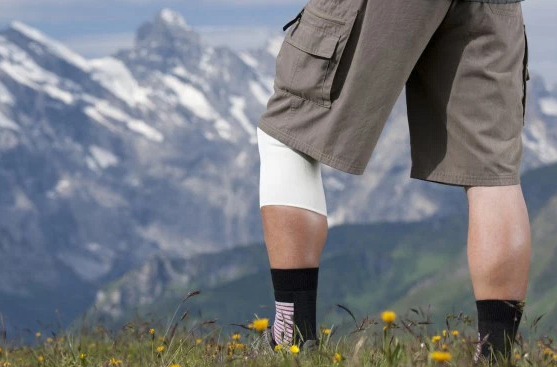 HOW TO DEAL WITH HIKING KNEE PAIN
Your knees go through stress carrying you through your daily life. According to Med-Health.net, just walking up the stairs puts pressure on your knees equal to four times your body weight. Add a fully loaded hiking backpack and mountain elevation, and that's even more stress on your knee joints! Knee pain can result from many things… Read more at The Adventure Junkies
Yes, injury prevention is the best way to avoid hiking injuries but sometimes it just happens when least expected it. A twisted ankle or a single blister can happen all of a sudden. Other than you first aid kid, the best thing that you can take with you is first aid knowledge in how to deal with hiking injuries and how to actually utilize a first aid kit effectively.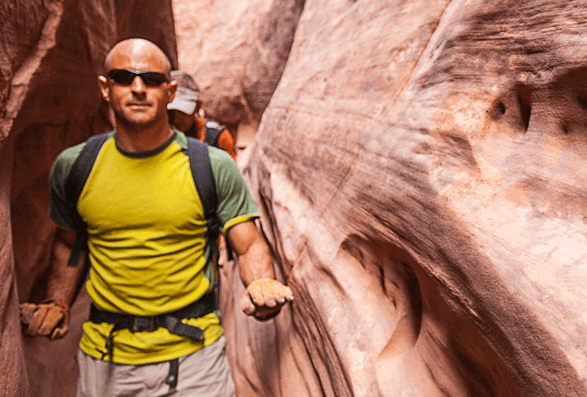 HOW TO PREVENT 10 COMMON HIKING INJURIES
To properly introduce someone to the outdoors you must make their experience as positive as possible. And while precaution is the best treatment for common hiking injuries, sometimes a blister or twisted ankle is inevitable. And when you bust out that first aid kit to resolve any discomforts, the most important thing you can pack with you is… Read more at The Clymb
Tips for injury prevention on the Trail
A large chunk of Hikers are forced to abandon their Thru-Hikes because of sustaining injury while on the Trail. Here are some Tips I used that helped me stay injury free and… Watch here
Looking for a way to connect with the power of Sedona's nature while exploring your own nature?  Try one of our most popular red rock Sedona spiritual tours, the Sedona Chakra Tour!
Chakras are those beautiful energy centers within us.  They connect us to all that it means to be human — from our need for basic safety to our natural connection to the infinite, and everything in between.
At any given time, we can have some chakras happily humming along, while others might need some TLC.  In your Chakra Tour, you'll learn how to tell which chakras need that special attention.  Maybe you're carrying around some old conditioning that can be cleared or maybe life has simply numbed you to feeling your own powerful energy. You'll learn how to release old blockages and invite in new energy — a wonderful practice you can take with you for the rest of our life.
And the setting for this wonderful experience?  Why it's our own nature version of the seven main chakras — the Seven Sacred Pools.  A beautiful hike through the forest ending at the 7 Sacred Pools — little oasis pools of water in the forest.  You'll spend time connecting with each pool, and seeing all seven as reflections of your own system.  And maybe some tiny chirping frogs, too!
So learn about and embrace your energies — come on our Chakra Tour!